The Zero Fatality Corridor Project has been recognised at multiple platforms as a unique, sustainable and impact driven initiative creating sustainable change in saving lives and paving way to create replicable models across India.
Presented to SaveLIFE Foundation in partnership with Mahindra and Mahindra Ltd. For exemplary work in the area of road safety through a Zero Fatality Corridor model.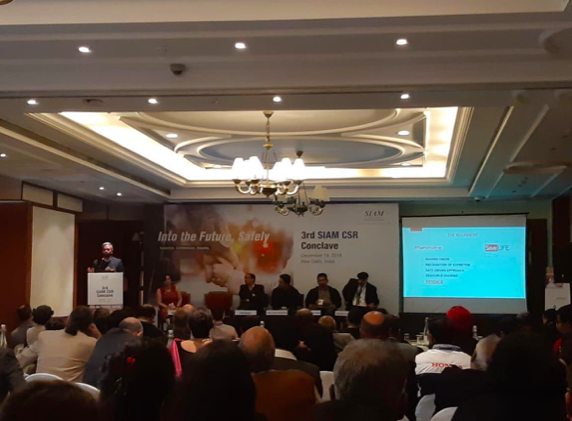 FICCI Road Safety Awards in November 2017
In November 2017, Mahindra and Mahindra and J.P.Research India Private Limited bagged the prestigious FICCI Road Safety Award for the Zero Fatality Corridor Initiative. The award was won under the Road Safety Analysis and Action Category. It recognized the reduction in road crashes and fatalities on the Expressway through integrated interventions across the domains of Engineering, Emergency Care, Education, and Enforcement. Also, the 45% reduction in fatalities on the Expressway, in the first nine months of the project, as compared to the same period last year, was particularly appreciated. Special mention of Maharashtra State Road Corporation (MSRDC) and SaveLIFE Foundation was made for their continued commitment and on-ground execution of the project.

Business Standard CSR Award in February 2018
In February 2018, the impact created through the Zero Fatality Corridor Project was acknowledged with Mahindra and Mahindra receiving the 'Socially Aware Corporate of the Year' award at Business Standard CSR Award. The jury comprised of Basix Group Founder and Chairman Vijay Mahajan, Pratham Education Foundation Co-founder and Chief Executive Officer (CEO) Madhav Chavan, Bain Capital Private Equity Managing Director and Tata Trusts Trustee Amit Chandra, and GiveIndia Director and CEO Atul Satija. The jury was particularly impressed by the committed focus upon the issue of road safety, which is most needed in a country where road crashes are one of the top most causes of deaths.